I'm re-opening my etsy store to sell mostly some of my original art and framed prints etc. go check it out ad share http://lnk.ms/4hVVP

I have a new twitter- @darkdreamland

uploaded a new photo

Erotic Art School eXXXpelled!
Photography
Other
Photographer

Photography
Fashion/Glamour
Makeup
Zenova -twitter.com/zenovabraeden has 400464 friends.
Play
Play Next
Add to queue

Play
Play Next
Add to queue

Play
Play Next
Add to queue

Play
Play Next
Add to queue

Play
Play Next
Add to queue
About me:
Hi, I'm Zenova Braeden, director, photographer, producer, make-up artist and actress/model. I got my start as an actress in horror B-movies (scream queen) I've been in quite a few- WITCHCRAFT XII, GOTH, NIGHTWALKERS, FLESH PIT, EXTERMINATOR CITY, GOTHIC VAMPIRES FROM HELL, to name a few. I also model (adult, bondage, fetish, glamour) and have been in adult videos, websites and have been featured in several magazines. check out my website for more info-
View MyGiftList
copy and paste because even though this is a PG site myspace keeps blocking it
www.zenovabraeden.net
..

Check out my ebay store

I have a 4000 sq. ft. studio in south downtown los angeles that I day rent for photoshoots, filming, etc. if you'd like more info on my studio check out
www.dreamlandloft.com

If you would like to see some of my photography go to
www.darkdreamland.com
feel free to take one of my banners and link to my site.
If you are interested in booking me as a photographer or make-up artist please send e-mail to zen@zenovabraeden.com and include as much info as possible.
If you would like info on my photography or are interested in modeling for me please send e-mail to webmaster@darkdreamland.com and check out my photography profile here on myspace
Dark Dreamland
a few FAQ-
a lot of people ask me about the name Zenova, what kind of name is it and is it my real name?
it's a Russian name, and no it is not my given name it is a stage name.

I also get a lot of e-mails from people asking where I am from originally and what is my ethnic background/nationality.
I'm American, I was born and raised in the Los Angeles area, I have a mixed ethnic background- mainly German, Persian, and Italian.

I speak english and a little farsi, if you write me or leave comments in any other language I will not be able to read them

***PLEASE READ THIS BEFORE LEAVING A COMMENT***
rude and abusive comments will be deleted and you will be blocked.

If you would like to add me go ahead, I can never have to many friends!


HERE ARE SOME LINKS FOR OTHER PLACES YOU CAN FIND ME-
..Zenova Braeden's Profile | Create Your Badge

..

my livejournal
my myspace group
my yahoo group "zenova's fetish"
my myspace group for my photography
my youtube profile
photographer profile on ModelMayhem
my model profile on ModelMayhem

here are some cd/movie/etc. covers I was on.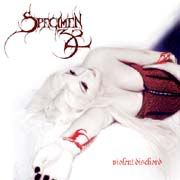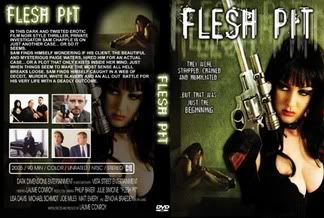 ......
....
Who I'd like to meet:
EVERYONE!(everyone over 18 that is) I would love to make friends with people from all over the world.
and models, photographers, business contacts, etc.
oh and a guy who looks like this-
Farzan Athari
Status: In a Relationship
Here for: Networking, Friends
Orientation: Bi
Body type: 5' 8" / Average
Ethnicity: Other
Religion: Agnostic
Zodiac Sign: Cancer
Occupation: director, producer, photographer, make-up artist
General

Check out my photo website for more info-

www.darkdreamland.com

photography, make-up, modeling, acting, horror B-movies, you can see some of my photography at

Music

..

Lollipop Lust Kill ANGELO BADALAMENTI american headcharge

dope,

dry kill logic

,

danzig

,

dead can dance

,

Gnarls Barkley

,

ghoultown

,

Diamanda Galas

,

Portishead

,

lollipop lust kill

,

american headcharge

,

nina simone

,

This Mortal Coil

,

switchblade symphany

,

black tape for a blue girl

,

angelo badalamenti
I also like classical (Ligeti

,

Penderecki

,

Bartok

,

Berlioz etc.) and opera

Movies

I.K.U.

,

Mulholland Dr.

,

the eye

,

Ichi The Killer

,

Blue Velvet

,

Abnormal Beauty

,

one missed call

,

Lost Highway

,

Twin Falls Idaho

,

Brotherhood of the Wolf

,

Twin Peaks

,

The Ring

,

Audition

,

Tokyo Decadence

,

The Cell

,

MPD Psycho 1

,

2 &3 Phone

,

Ninth Gate

,

most Asian horror

,

favorite directors- Takashi Miike

,

David Lynch


Television

Heroes

ALONE-

From childhood's hour I have not been
As others were; I have not seen
As others saw; I could not bring
My passions from a common spring.
From the same source I have not taken
My sorrow; I could not awaken
My heart to joy at the same tone;
And all I loved, I loved alone.
Then- in my childhood, in the dawn
Of a most stormy life- was drawn
From every depth of good and ill
The mystery which binds me still:
From the torrent, or the fountain,
From the red cliff of the mountain,
From the sun that round me rolled
In its autumn tint of gold,
From the lightning in the sky
As it passed me flying by,
From the thunder and the storm,
And the cloud that took the form
(When the rest of Heaven was blue)
Of a demon in my view.

Edgar Allen Poe