No recent updates in this category.
Why not...
KY styllionz Styllionz Stables ent hasn't earned any badges yet... have you?
General

MY NEAR FUTURE PLANS ARE SIMPLY TO COLLABORATE WITH SOME CRAZY PHOTOGRAPHERS. I NEED SOMEONE WHO IS GOING TO BREAK THE MOLD WITH ME. I'M A VERY OUTGOING FEMALE. I WANT TO TRY EVERY LOOK THERE IS. SO LET'S PUT OUR HEADS TOGETHER AND PUT US BOTH ON THE MAP!

If you're serious about working with me and would like more information on me and all the wonderful opportunities I'm involved with hit her up at bornstarz04@yahoo.com, or Modelmayhem.com Model ID 572515 Just leave me a message and she or I will get back to you. For all others, enjoy the page, I'll continue to add to it for your viewing pleasure.

Music

If you take a minute and listen to my playlist

,

you'll find that i'm into all types of music. I won't pinpoint any genre or artist. I love to dance

,

so anything that get's me moving

,

I Love It! Now

, if I was ever asked to do a video I'd have to say that I'd love to work on side of people like: Chris Brown,

Trey Songs

,

Lil Wayne

,

Gym Class Heroes

,

did I say Chris Brown lol. Any female artist! I gotta support my ladies. Rhianna

,

Alicia Keys

,

Missy Elliot

, Trina. My video debut is yet to come. So quit sleepin on me! I'm guarantee to shine once i'm in the light! I promise that!

Movies

I love going to the movies! I'm very bad at quoting the ones I like. To name a few you can catch in play at my crib:
Anchor Man
Unfaithful
Super Bad
Napoleon Dynamite
Gia
G.I. Jane
I'm a sucker for comedies and horror movies!

Television

KEEPIN' UP WITH "KY STYLLIONZ":


Heroes

THE ONE'S WHO HAVE STAYED REAL WIT ME, AND STAYED BEHIND ME THROUGH ALL MY DOWNFALLS. IT TAKES A REAL PERSON TO SEE A PERSON FOR WHO THEY ARE,NOT WHAT THEY DO OR WHAT SOMEONE ELSE THINKS OF THEM. I HAVE A CONSTANT BATTLE WITH THIS. WHEN YOU TRY AND DO GOOD FOR YOURSELF, SOMEONE ALWAYS WANTS TO BRING YOU DOWN. I SAY, CHOOSE WISELY. KEEP A STRAIGHT HEAD ON YOUR SHOULDER'S AND MOST IMPORTANTLY "BE YOURSELF"
About me:
WHAT YOU NEED TO KNOW:
HEIGHT: 5'8
WEIGHT: 153lbs
MEASUREMENTS: 34B-28-40
SHOE: 8.5
DRESS: 4/6
HAIR: MEDIUM/BLACK
EYES: DK BROWN
WHAT YOU MAY WANT TO KNOW:
My passion for modeling began 2004 with a runway show that allowed me to strut my stuff! A few more fashion shows and I decided to take this a bit more seriously. I had photo shoot after photo shoot and found that I loved recreating myself in front of the camera. The better the photographer (because they are very important for successful photos) the better the photos and now I'm on a roll! I'm still learning, but opportunities are coming my way. I work hard, but enjoy what I'm doing so the hard work isn't bothersome. I'm probably one of the most easy going, laid back females, that you'll come across in the industry, mainly because I love what I do. For that very reason, I do have a personal manager that oversees all the business that comes my way, because this is a crazy industry and you have to be careful about your business decisions.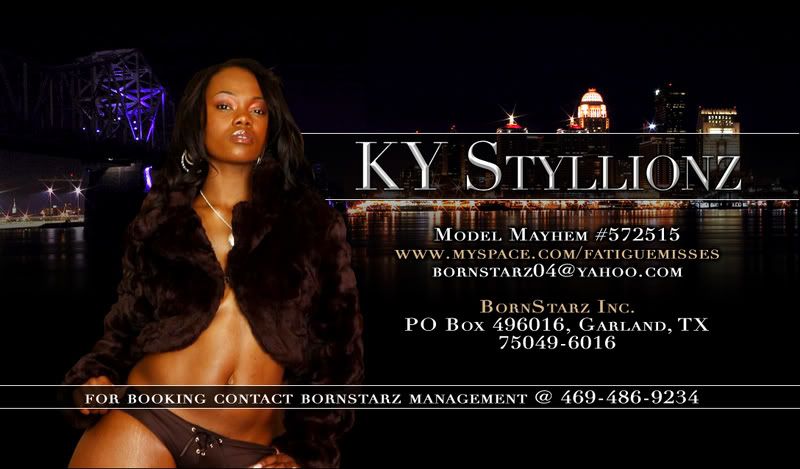 Who I'd like to meet:
ANYONE THAT IS ABOUT THE BETTER THINGS IN LIFE. I DON'T KNOW ABOUT YOU, BUT I'M NOT WHERE I "WANT" TO BE IN LIFE YET. EVEN WHEN I DO GET THERE, I'M GOING TO PUSH HARDER TO GET TO THAT NEXT LEVEL. THAT'S JUST MY MINDSET. SO PHOTOGRAPHER, PROMOTERS,ARTISTS,PR'S,WHOEVER YOU MAY BE, IF YOU CAN MAKE THAT HAPPEN FOR ME WE NEED TO DISCUSS OUR FUTURE. I'M SO HEAD STRONG I FEEL I CANNOT FAIL. TO EVERYBODY WHO HAS ALREADY TAKEN THAT STEP TO PUSH ME ON, THANK YOU SO MUCH. GOD KNOWS YOU WILL NOT BE FORGOTTEN. MUCH LOVE. MUWAH..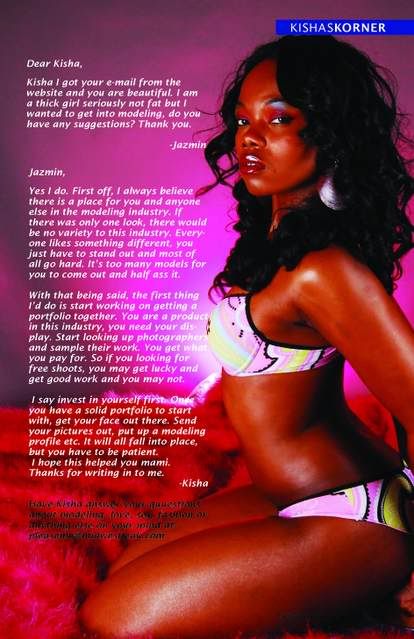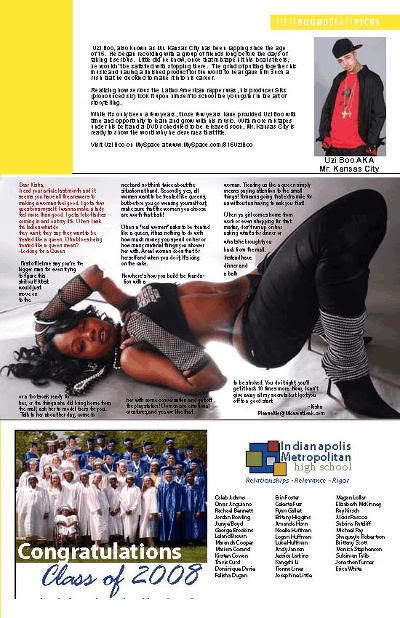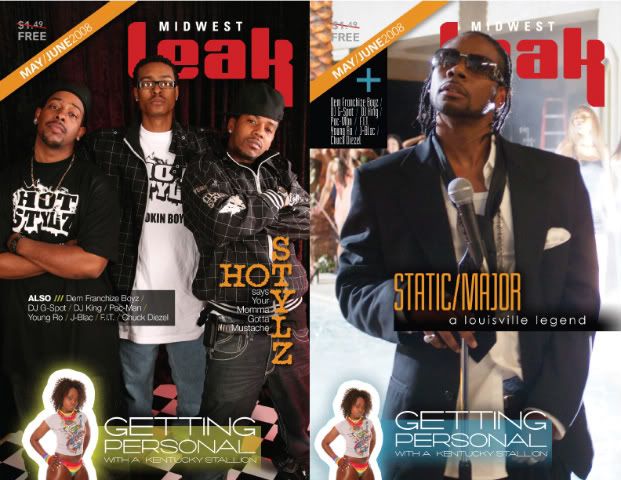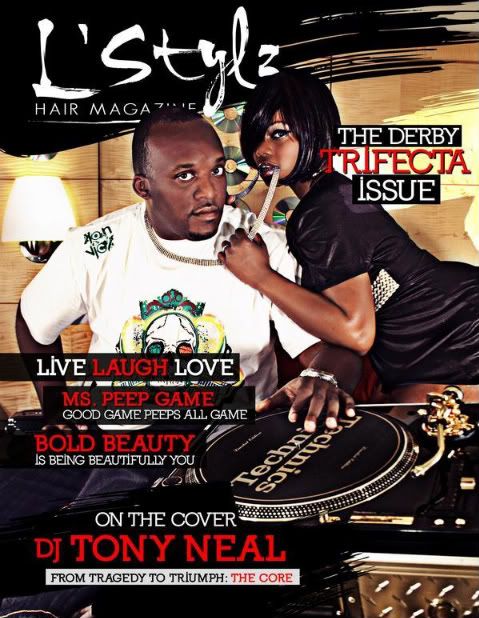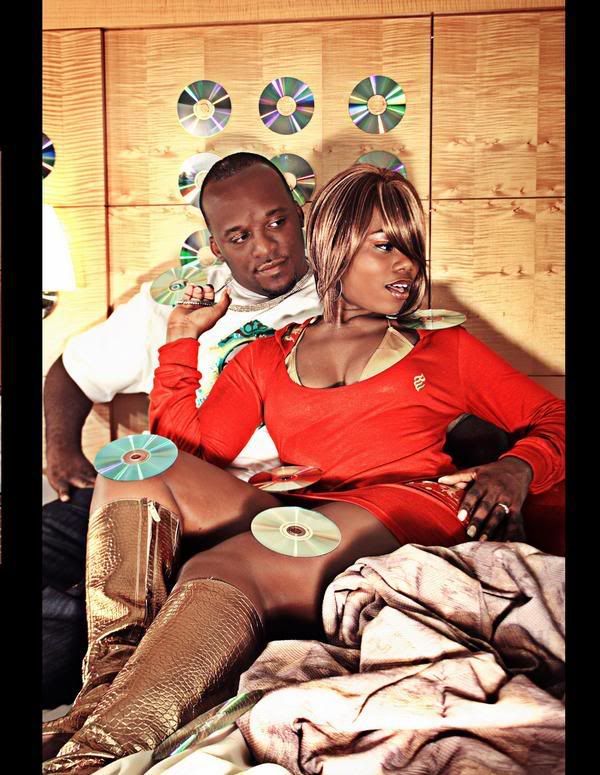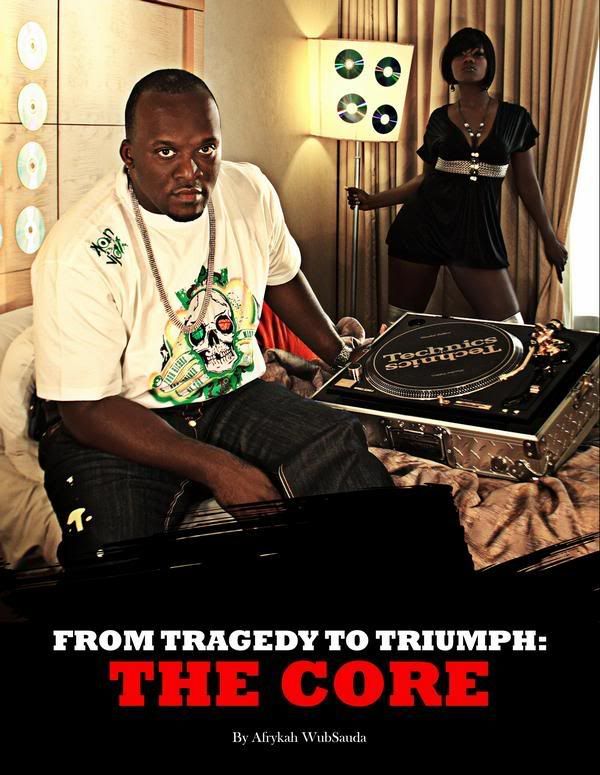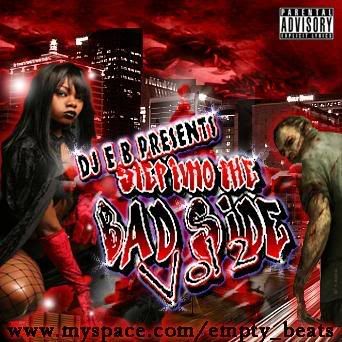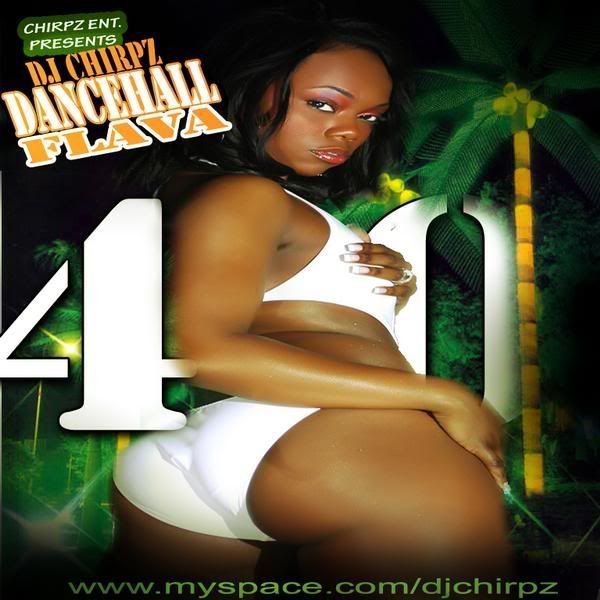 Status:

In a Relationship

Here for:

Networking

Hometown:

THA VILLE

Orientation:

Lesbian

Body type:

5' 6" / Average

Ethnicity:

Black / African descent

Zodiac Sign:

Aquarius

Children:

Proud parent

Smoke / Drink:

No / Yes

Education:

High school

Occupation:

UPS
Dance
Performance
Hip Hop

AVAILABLE FOR: MUSIC VIDEOS CONCERTS ETC.

Fashion
Modeling
Swimwear